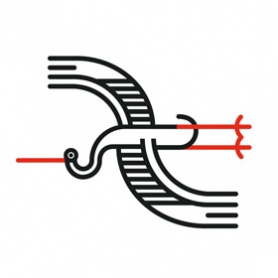 Exhibition LET'S PLAY! Kids Design from Poland
31 October – 30 November 2014
2014-10-06 12:16:32
The exhibition of LET'S PLAY! Kids Design from Poland presenting Polish kids design opens on October 31 in Izmir and will last throughout the month. It is the first such comprehensive presentation of design for the little ones organized by Culture.pl. Thanks to the cooperation of Izmir Metropolitan Municipality and the Izmir Mediterranean Academy, Turkish children and their carers will have the opportunity to experience, test and evaluate some of the most interesting examples of Polish toys and elements of interior design and gain a lot of interesting information about Polish culture in the process.
Kids design is now experiencing dynamic growth in Poland. In addition to furniture and decorative accessories, a wide range of educational toys made from natural and organic materials of high quality are being produced. The designers attach great importance to every detail and the objects are oftentimes handmade with the help of local craftsmen. The exhibition of LET'S PLAY! will present the most interesting examples of Polish kids design in an attractive form. Modeled after a board game, the exhibition will encourage kids to join in the play and actively explore the show through testing each item. The organizers will also provide a parlor where animators will run a series of workshops and tell the story behind each exhibit. Visitors to the parlor will be able to see beautifully illustrated books from Polish publishers, relax on comfortable seats, play Polish games, color Baobaby Studio's specially designed map and, finally, try out new toys.
– I hope that the carefully selected objects combined with an interesting form of presentation will draw the attention of both children and professionals in the field of design. This is a unique opportunity to take a closer look at truly beautiful and cleverly designed objects as well as a chance to initiate cooperation between the Polish and Turkish design industries – says Ewa Solarz, curator of the exhibition.
All products presented at the exhibition are available for sale.
The exhibition of LET'S PLAY! Kids design from Poland is part of the cultural program for the 600th anniversary of the establishment of diplomatic relations between Poland and Turkey and part of the program for promoting Polish design organized by Culture.pl.
Designers and manufacturers: A Good Strat, Bajo, Bambaks, Boomini, Robert Czajka, Agnieszka Czop, Drache&Bär, Esy Magnesy, Granna, Szymon Hanczar, Integra Toys, Kafti Design, Klaudia Kuhn, Laboratoryart, Malafor, Minimetry, Miuki, Muc Muc, odRzeczy, Pani Jurek, Panpepe, Plich, Poor Design, Protein Design, Alicja Patanowska, Joanna Rusin, Smaga Projektanci, Trzy Myszy, UAU for Brambla, Wooden Story, Woodszczęścia, XYstudio, Zieta Prozessdesign, Zuzu Toys.
Publishers: Dwie Siostry, Czerwony Konik, Ezop, kultura gniewu, Wytwórnia.
---
LET'S PLAY! Kids design from Poland
31 October – 30 November 2014
Exhibition Hall in Cultural Center of Old Gas Factory
Alsancak Limanı Karşısı, Alsancak İzmir-Turkey
Opening event: 31 October, 11.00 A.M.
Opening hours: All week 11.00 A.M. – 6.00 P. M.
Organizer: Culture.pl