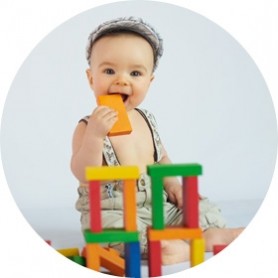 Safety
Kids health and safety come first
At PILCH we produce toys which ensure your child's safe play. We produce them from natural and approved materials, applying proven technologies. In the process of painting we only use certified, eco-friendly products. It is extremely essential since we all perfectly know that children like putting toys in their mouths.
We also attach great significance to the final processing, which is done manually. Due to this fact our toys are ideally rounded and smooth, and you can be certain that your child will not be hurt during play.
Certificates
Safety of our products is confirmed by the seals of approval and certificates. All our products have CE marking and comply with the requirements defined by the European Union in the directive 2009/48/WE. ...